Welcome to the RFM Programme
The Religious Formation Ministry Programme, (Loreto House) is a one-year renewal programme offered by the Association of Leaders of Missionaries and Religious of Ireland (AMRI). Since 1982 the Programme has become renowned for its excellence. Graduates minister in every continent throughout the world. Female and male Religious, together with diocesan clergy find a space to learn from each other in an atmosphere that treasures diversity and encourages personal renewal.
The Programme addresses the task of preparing women and men in a cross cultural setting for the ministry of leadership and initial/life-long formation in Religious Life, Church and society in the 21st century.

Many religious also choose the Programme for renewal and discernment during a time of transition. The Programme offers unique opportunities for human development and personal transformation. It enables participants to engage with current realities in Church and world with greater skill, confidence and self-awareness.
The next Religious Formation Ministry Programme will commence on October 19th 2021. This will depend on international travel restrictions etc. relating to the current Covid-19 Pandemic. The Team is currently accepting and processing applications. We will endeavour to keep all applicants up to date with travel and quarantine restrictions in Ireland. We look forward to hearing from anyone expressing an interest. Email: rfmploretohouse@gmail.com
Unique and Enriching Dimensions
The international diversity of the group adds a unique and enriching dimension to the Programme which is joyfully celebrated in liturgy, art, music, dance and other cultural activities.
A Recent Participant Reflection on the Programme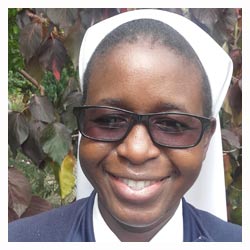 Listen to Sr Angela Nalikando Siaga, a Holy Cross Sister from Zambia , as she talks about her experience of the RFM Programme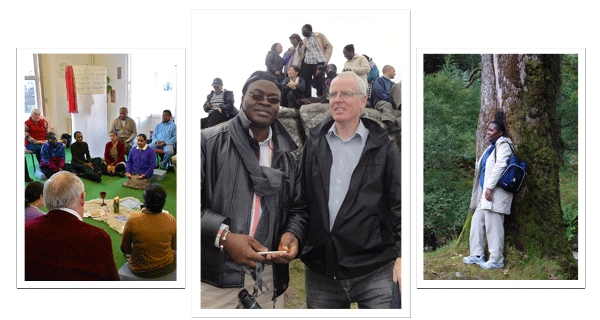 The Programme continues to develop and adapt to meet the needs of participants in a rapidly evolving world and universe. In the rich and challenging environment of diverse cultures, worldviews and experiences, it aims to create an inclusive, welcoming community which seek to read the signs of the time from a Gospel perspective.
For further details go to the Programme page and the Application Page